Professional
Professional
Protecting the eye-sight of children and young people is all of our responsibility.
Active EYES
Calling all early years practitioners!
It's never too early to raise awareness about sight loss, so why not access Vista's Active EYES resource pack?
Vista, your local sight loss charity, can offer our Active EYES project, which is specifically designed for children up to five years old. 
Eye screening is no longer mandatory in Leicester and Leicestershire's primary and secondary schools. Therefore, we must all work together to ensure that avoidable sight loss is detected. 
Young children may not even know that they may be experiencing early forms of visual impairment so to increase their knowledge, in a proactive manner, is vitally important.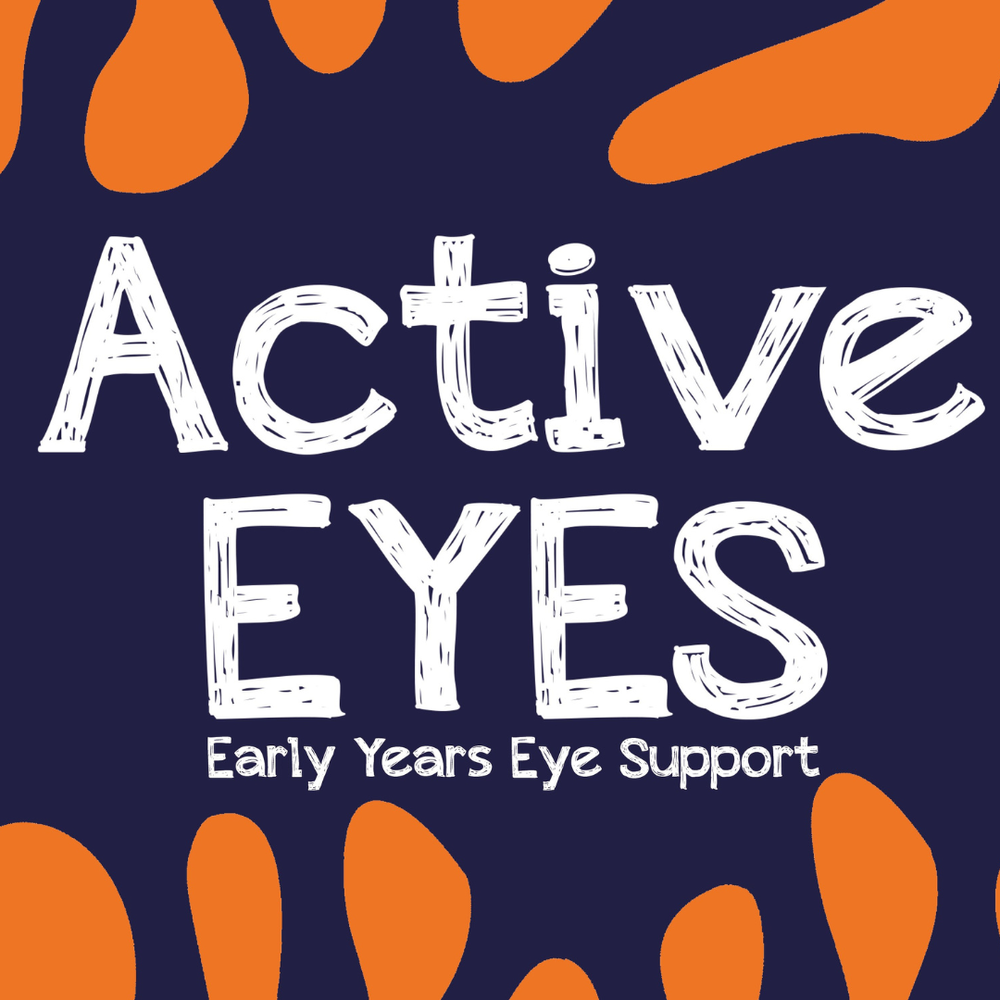 There are many eye conditions to consider, which we can simplify into identifying the common warning signs that we all need to be aware of. 
Of course, it can be difficult to engage children into being interested about eye health, so we have set up a range of fun games and activities that inform as well as entertain. 
Our learning resources promote expressive arts and design and aim to inspire creative literacy, maths, communication and language exercises. 
Through personal, social, emotional and physical development, children can better understand the world that we live in, thanks to the professionals who work closely with them. 
These activities can be performed in small groups or as a whole class. If you suspect a child has a visual impairment, we would support them on a one-to-one basis.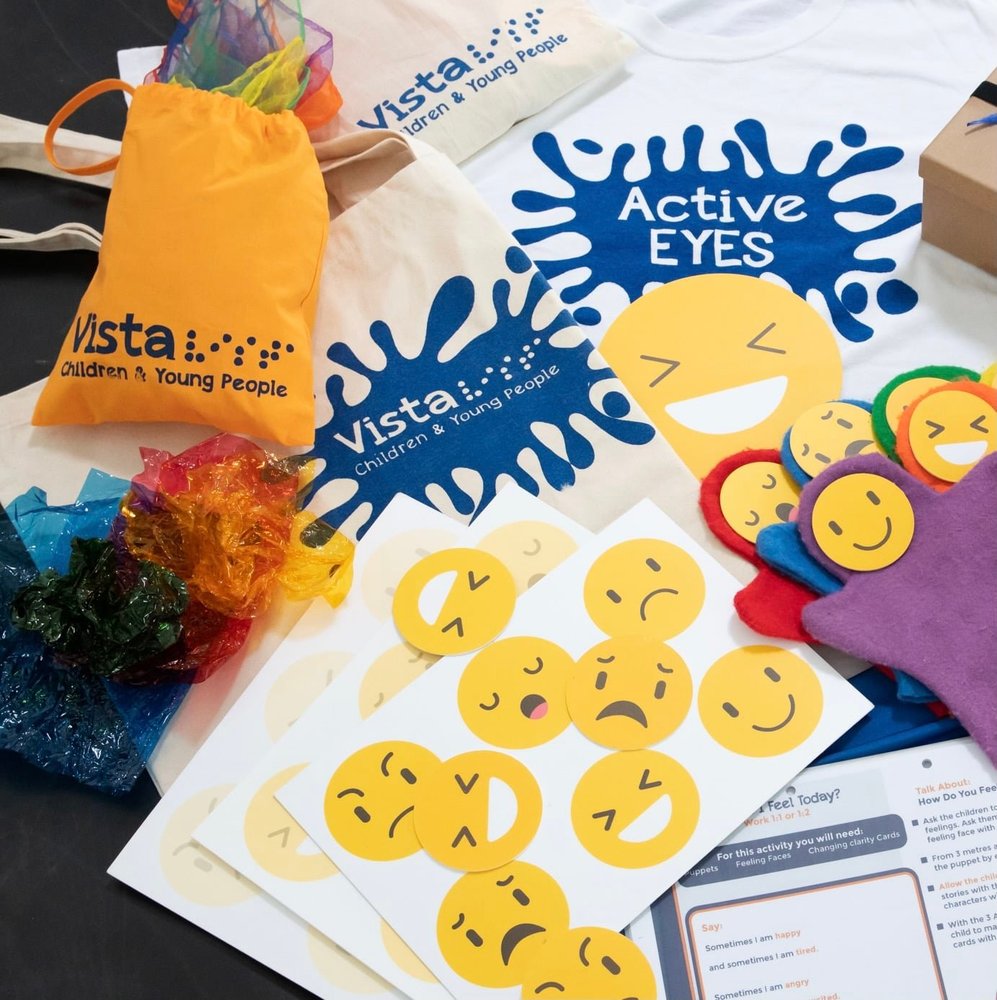 How can you get involved and become an advocate of Active EYES? Register your interest now in a FREE training session for you and your staff.
Vista will equip you with a full resource pack, enabling you to recreate our training in your own setting, allowing you to spread the word about good eye health in children. 
We also offer an Active EYES information letter for parents and guardians and do remember that it's good practice for anyone who is under the age of 18 to take an eye test each year. 
These tests are still free under the NHS and can be booked at most opticians, so help is at hand whenever it's required. For more information, on any eye health matter, contact us.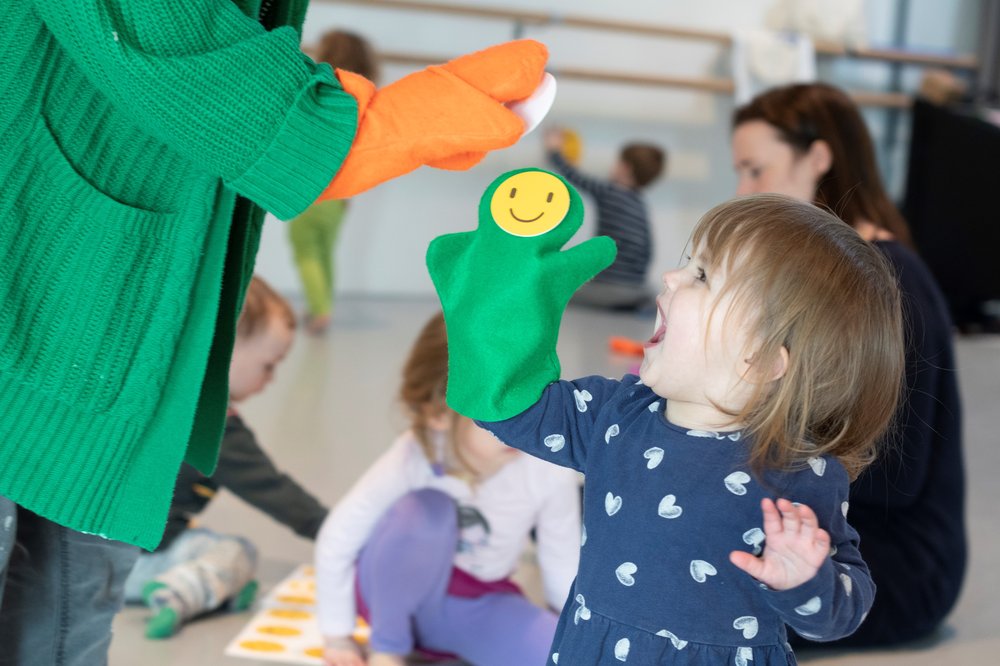 Reviews from in the community...
The Ark Preschool in Leicester said: "It was through the emoji boards that we began to question the sight of a child. 

"After speaking to his mum, she took him to the optician. He now happily wears his glasses, all of the time, and it has made such a difference to him."
The Charles Booth Pre-School in Thringstone, Coalville, said: "We have had a really positive response from our children and they loved the activities. 
"All of the training was amazing, fun and insightful. To have the children involved was nice and it made me aware of what eye conditions to be aware of. It's not just a resource bag."
The Ashby and Liere Preschool in Lutterworth said: "The leaders (of the training) were enthusiastic and engaging." 
"They raised our awareness of sight problems via simple and fun activities, suitable for Preschool children. All settings should attend Active EYES."
Whitwick St John the Baptist CE Primary School said: "It was a cracking session from the Active EYES team. Thank you for your energy and passion."
The Toddlers Nursery School in Groby said: "The hands-on activities were really fun and the resources will definitely be well-used in our setting."
To make an online enquiry with our Active EYES team, just fill out this contact form here. 
For more details about the Active EYES project, contact Oksana Tyminska, Vista's Early Years Project Manager, on 07816 074 977 or email [email protected].